Upcoming Events

NobleMotion and Musiqa present

A full evening of live music and dance at The Hobby Center
April 24 – 25, 2015
7:30 PM
Zilkha Hall, The Hobby Center
800 Bagby Street
Houston, TX 77002
Get your tickets here!
Musiqa and NobleMotion Dance join forces in Tonal Impact, a dynamic evening of music and dance. The evening features original compositions by Pierre Jalbert and Marcus Maroney, choreography by Andy and Dionne Noble, a light and technology installation from Jonathan Kinsey and David J Deveau, and performances by some of Houston's best contemporary dancers and musicians. Tonal Impact is a bold evening that will awaken the senses.
Read the Press Release for Tonal Impact here.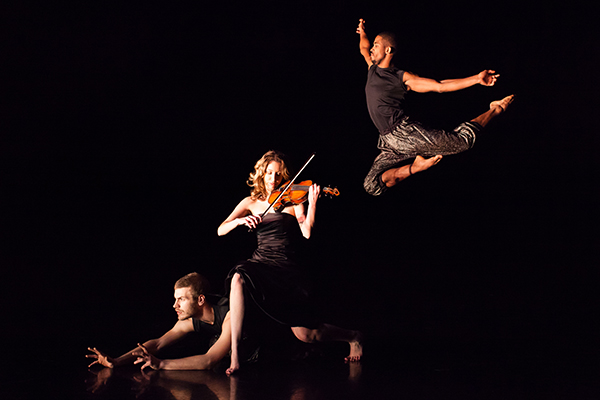 Photo by Lynn Lane.